Producer Blogs: Katerina from Midnight Hollow
dinsdag, september 17, 2013 - 16:32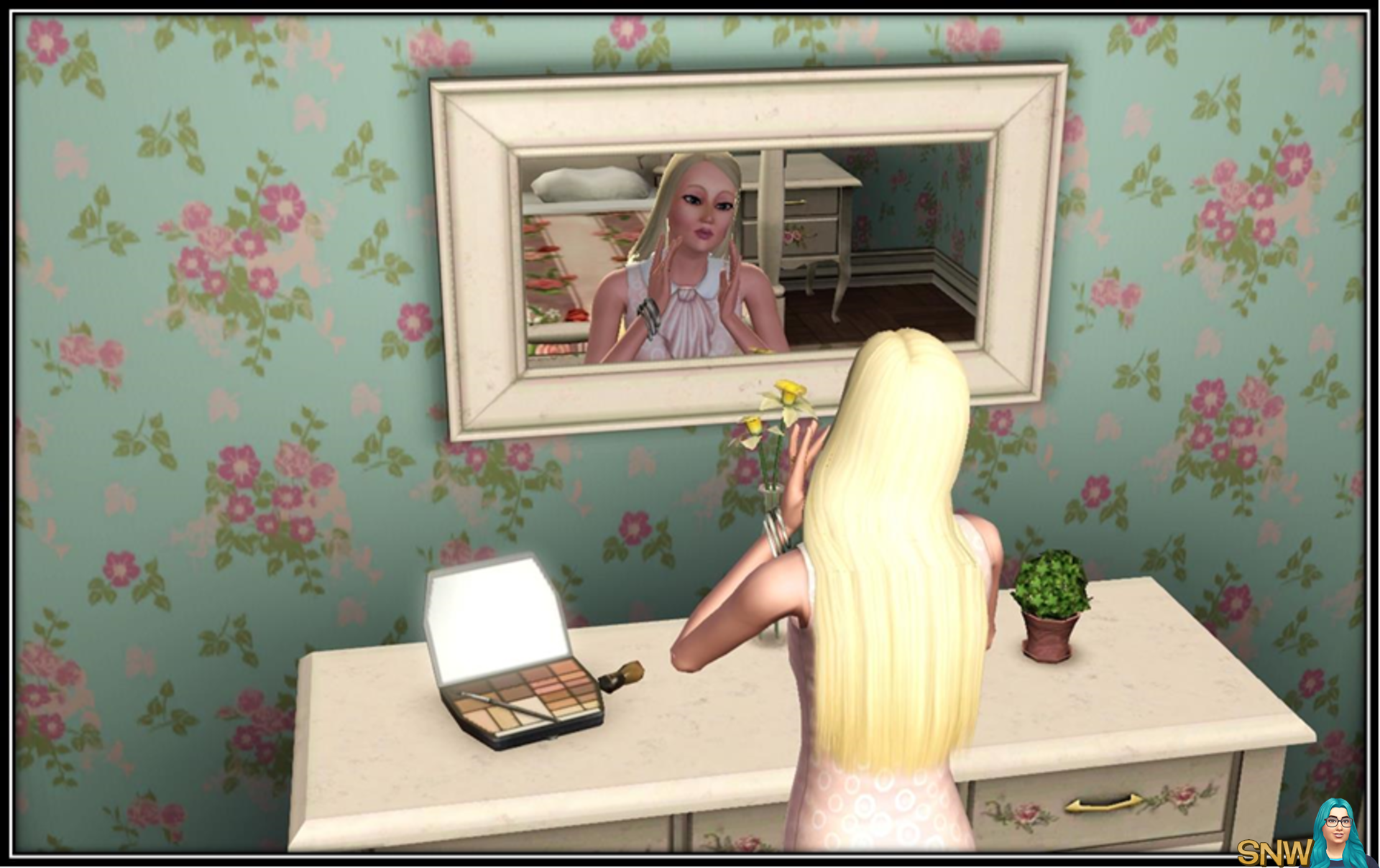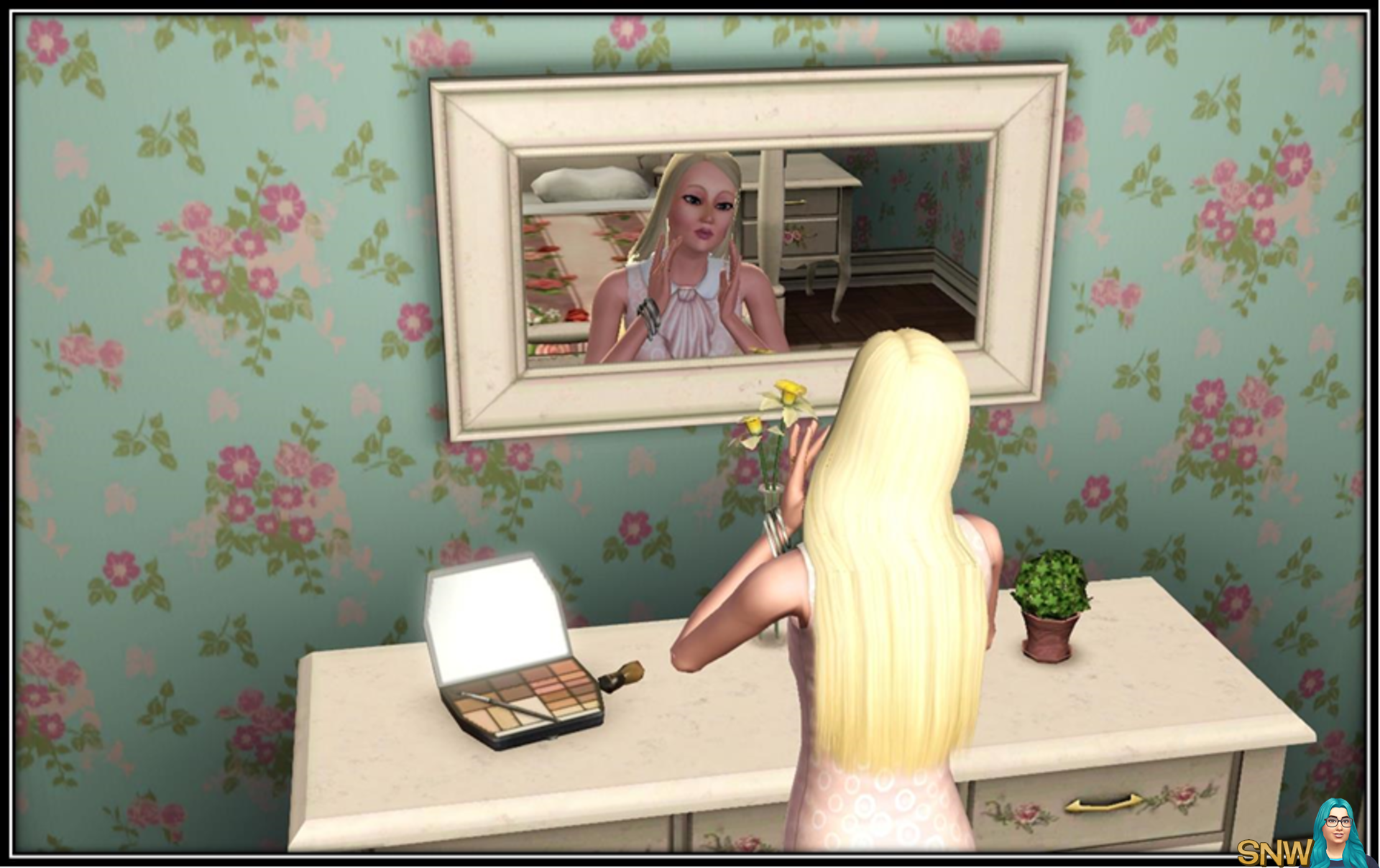 The Sims 3 Midnight Hollow is filled with a vibrant community where every Sim has a story of their own. Designer Alan Copeland interviews a few and shares them here! See if you can spot Katerina in The Sims 3 Midnight Hollow Trailer! To find more about Midnight Hollow, click here!
Katarina's love for dolls came at a young age, she adored them, all of their fashion and all of the possibilities for them. As she aged her only aspiration was to be like her beloved doll. Now with pristine skin and an almost expressionless face she loves everything she sees in the mirror and doesn't want to be alone. She has her eyes set on collector Jack Limb because if anyone can appreciate perfect upkeep of a doll, it's him; but his feelings for that perfect Sarah Holden are standing in her way.
Hello , Katarina, it's nice to meet…
Stewart: Oh, I'm sure it is!  I could just imagine meeting somebody as fabulous as me and it's got to be one of the highlights of your life!  But enough about me, what do YOU think about me?
Someone mentioned your eccentric sense of fashion.
Stewart:  They did?  Really? Who?  No, seriously… who said that?!  Was it Jack Limb?  Please tell me it was Jack.
I believe it was Mr. Hyde.
Stewart:  Well, I really am fabulous and Lucien was really sweet to point that out.  But I feel like, what's the point of being a doll if you don't have a fantastic wardrobe to play dress up?
Well, since you brought it up… It's easy to see the comparison between you and a doll.  Your skin is flawless.  Pristine.  Almost plastic.  And is your face is… what's the most delicate way of putting this?  Is your face stuck like that?
Stewart:  Oh… you're too kind.  I really have put a lot of work into making sure people always seeing the best ME as possible.  I really am a collector's edition.  All of my dolls have been just perfect for me.  How can they love me if I'm not doing my best to be perfect for them?
Have you met anyone interesting here in town?
Stewart:  *giggle* Is that your not so subtle way of asking me out?
 
Actually this is just one of the interview ques…
Stewart:  Shhhhh!  It's OK.  I won't tell anyone.  But I'm not seeing anyone right now because I have my eye on a certain collector.  Only somebody like Jack Limb would know the right way to properly care for someone like me. 
Jack Limb?  But isn't he dating Sarah Holden?
Stewart:  You probably can't tell it from my facial expression right now, but I'm in a full on rage!  How dare you bring up that llama faced loser?! 
Well that's not very nice.  She seems like a very pleasant person.
Stewart:  I'm so glad I decided not to date you!  If my tear ducts hadn't been removed I would be sobbing!  This interview is over!