Stage 3: Rental Final Occupant - My Entry
U bent hier
april 18, 2018 - 09:18am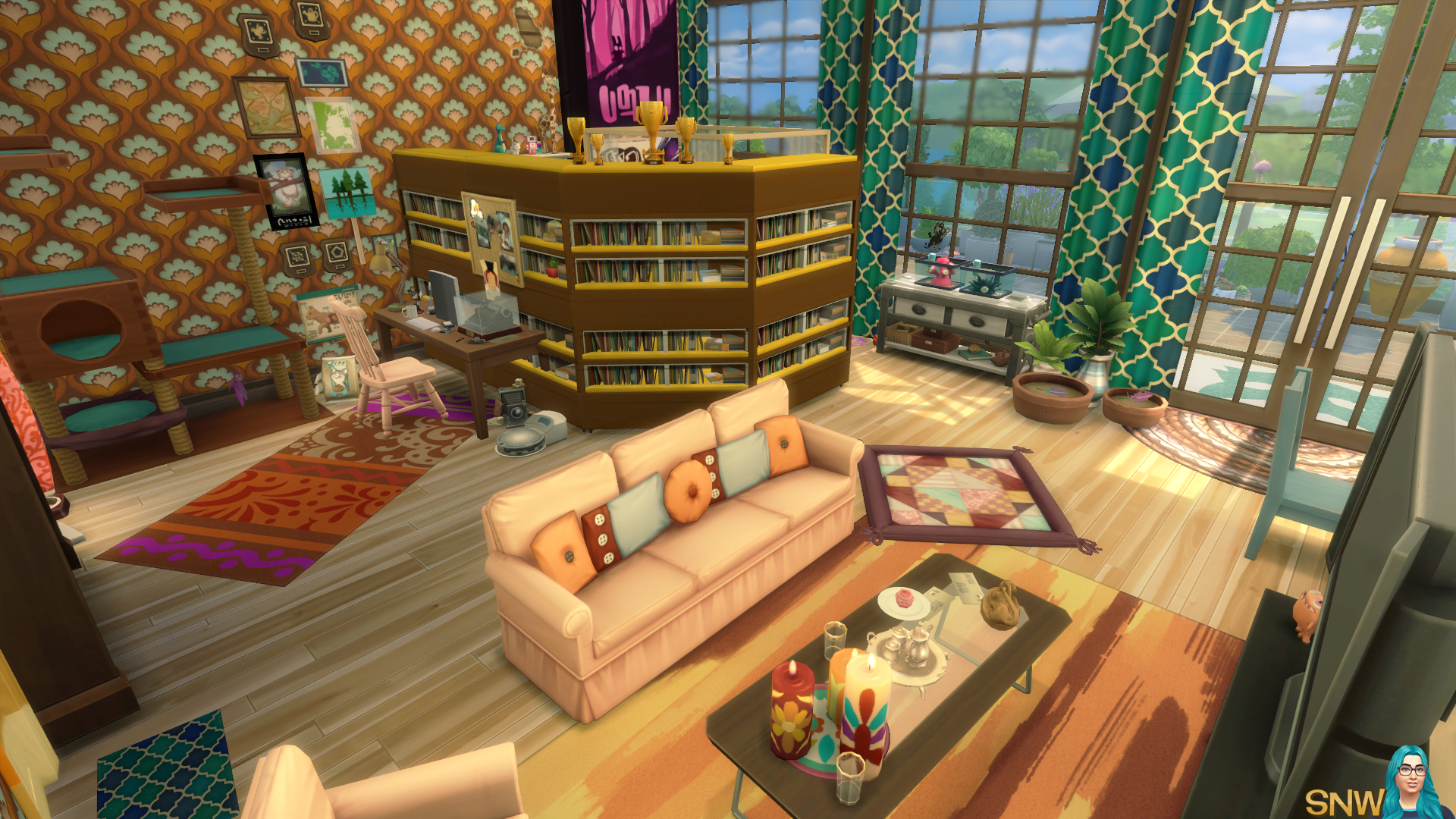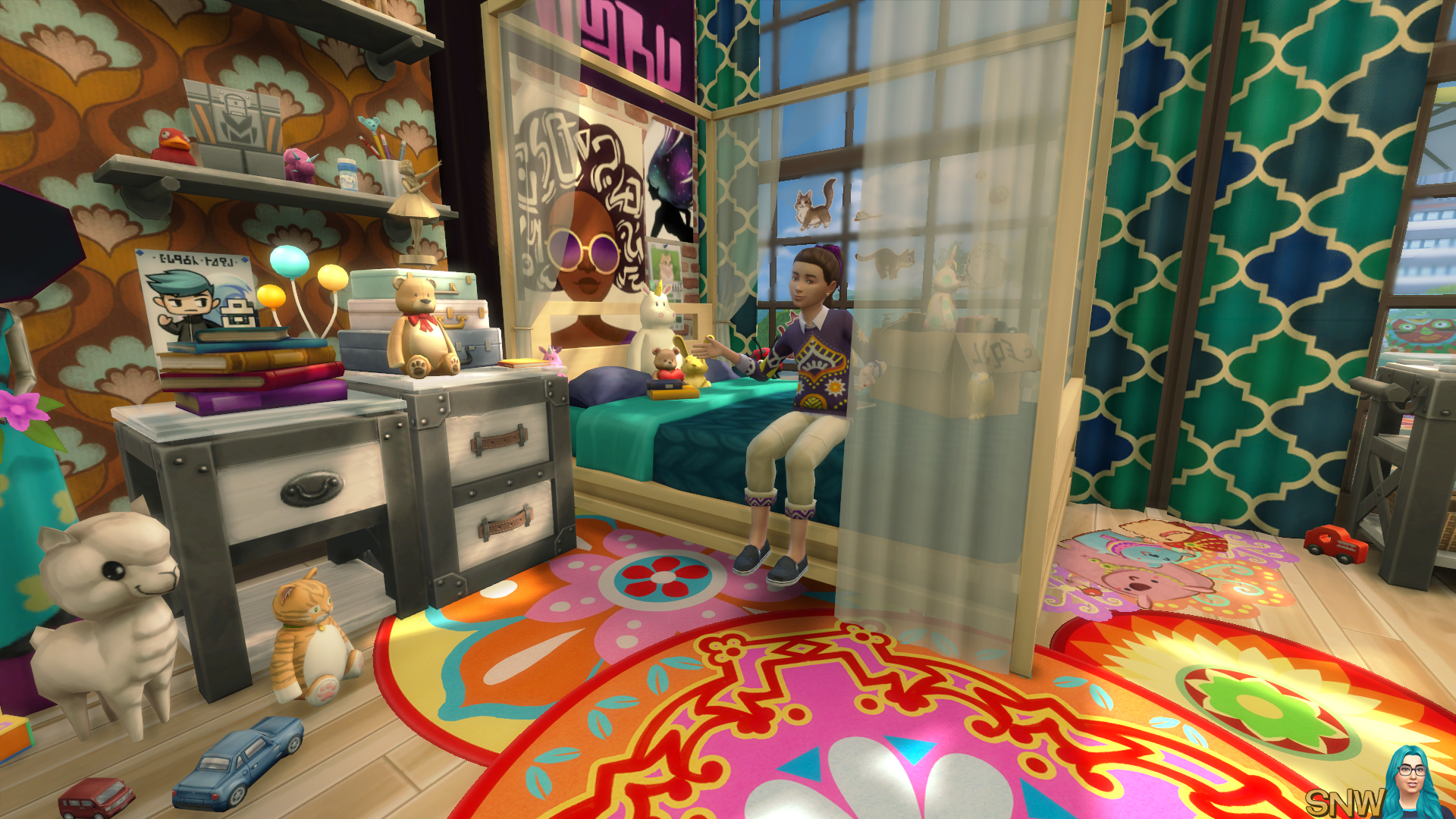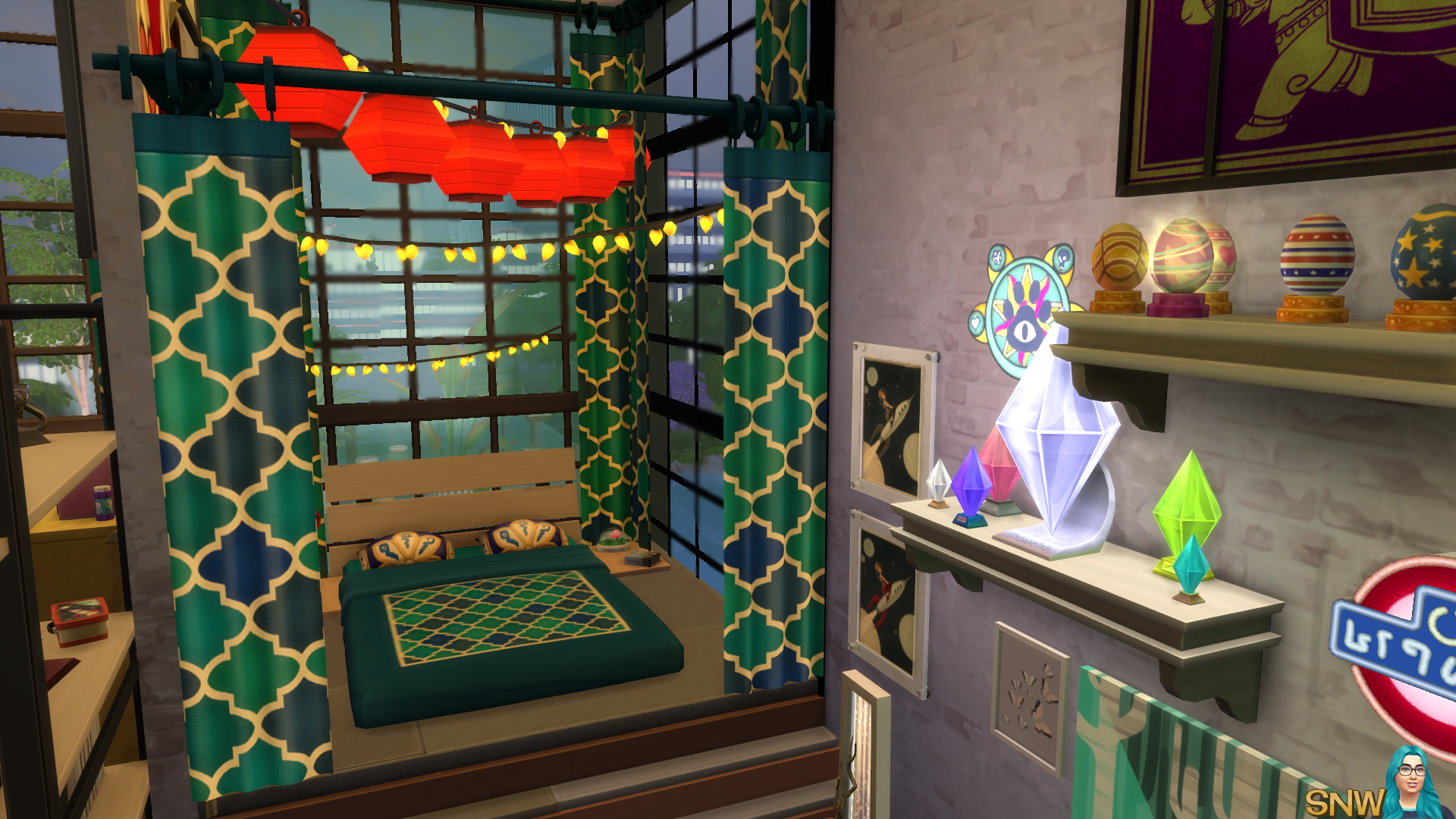 Opmerking van de auteur:
Troy and Thalea were veterinary students who met in their second year of university. They moment they met they fell in love. The young couple soon decided to move in together. Troy spotted this little one bedroom studio. It was perfect for the two of them.
Both Troy and Thalea were environmentalists, especially fighting for animal rights. Furthermore they really liked books, which is pretty clear when you take one look at their place!
Seeing as Troy and Thalea were both animal lovers, they yearned to get a pet. After begging the home owner for weeks, they got permission to get a cat. Spooky joined the family!
Not long after they moved in, Thalea discovered she was pregnant. This changed everything. Thalea had to quit her studies, at least for a little while. She really didn't want to become a mom at this age. But at least they were together and they had a roof over their heads.
Thalea had expected Troy to run for the hills. Troy did no such thing. He had to admit he was a bit scared, not knowing what to expect or how they were going to do this. However, he was also a bit excited. He always knew he'd want a family someday. Sure, this was a lot sooner than he had anticipated, but it was still a family with the love of his life. Troy was the one to inform the owner of the apartment building about their situation. Again, the owner was very lenient and told Troy that if they wouldn't cause any disturbances, they were welcome to stay. This was such a relief!
Thalea gave birth to their daughter Sarah and they created a little secluded corner in the room using bookcases. This provided both the couple and their little nugget with some privacy. They could still work, study and watch TV at night without disturbing little Sarah too much.
Troy had every intention of providing the family with a decent family home the moment he graduated. But finding a new home wasn't as easy as they thought it would be. And they weren't in a rush either. After all, baby Sarah was still small enough.
But months became years. And their little Sarah was already 7 years old! The apartment was getting a bit too small at this point. The only problem was that they were rather attached to their cosy place.
Over Rosana
Webmiss van SNW. Sims speler sinds 2000. Ik speel ook SimCity, Spore, MySims, en Minecraft.
Ik speel:
The Sims
De Sims 2
De Sims 3
De Sims 4
SimCity
Spore
Darkspore
MySims
De Sims Middeleeuwen
De Sims Verhalen
The Sims FreePlay
The Sims Social
SimCity Social
Meer verhalen van Rosana
Hoe gebruik je Verhalen?
Welkom in onze Verhalensectie!
Iedereen met een account mag verhalen uploaden! Het enige wat je daarvoor moet doen is een Verhaal Creëeren. Als je dat hebt gedaan, kun je een Hoofdstuk Creëeren en dan kun je jouw bestanden gaan uploaden! Jouw verhalen en hoofdstukken verschijnen ook op je Account pagina. En wist je dat mensen ook reacties kunnen achterlaten op jouw verhalen?
De richtlijnen zijn simpel:
De limiet is 5 updates per dag..
Houdt de verhalen leesbaar voor alle leeftijden.
Wees vriendelijk als je een reactie achterlaat.
We behouden het recht om je verhalen, hoofdstukken en reacties te verwijderen als we dat nodig achten. De verhalen staan onder toezicht van moderators.
Recente Forumberichten
Het forum is momenteel offline in verband met werkzaamheden.